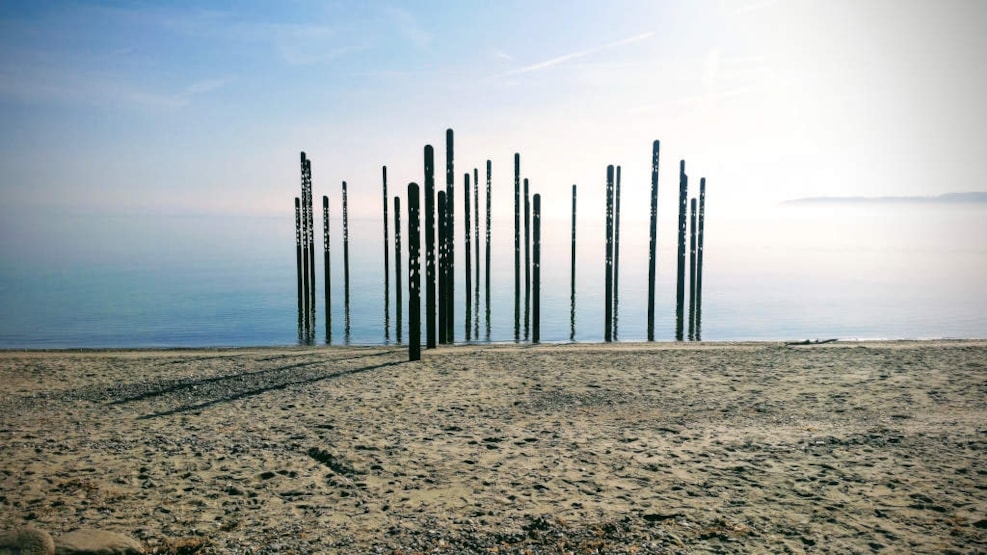 The Mermaid Flutes at Østerstrand Beach
The Mermaid Flutes at the beach Østerstrand in Fredericia, are a bathing facility for the visually impaired and others who want a bathing experience in a protected environment. It is the world's first open water bathing facility for the blind. 
The special feature of the facility is a rope that leads one around in a snail-shaped pattern. If you follow the rope from start to finish, you will be led into the water and back on the beach where you started. On the map to the right, you can see and feel how it works.
Please be aware that the water is too deep for you to walk all the way around on the bottom - here you either have to float or swim along the rope.
Never go into the water alone and always bring the support of a companion if you need it.
The Mermaid Flutes were named so, because a group of local kindergarten kids, thought the facility looked like mermaid's flutes. 
We have built the facility to give bathing experiences to as many beach guests as possible. The Mermaid Flutes are built with support from the Danish foundation TrygFonden and The Outdoor Council.