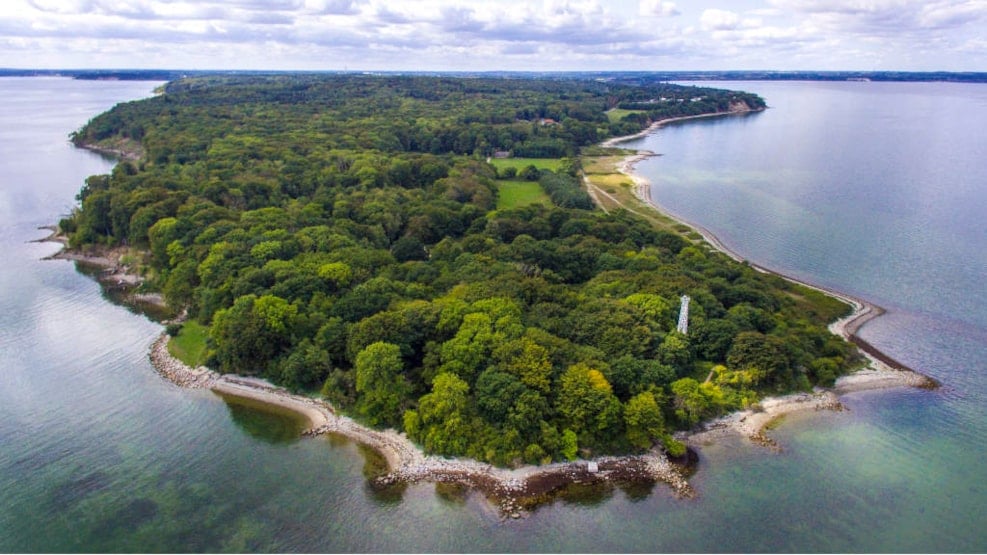 Round Trelde Næs - 5 km
The hiking trail Round Trelde Næs forms a circuit which takes you through the forest, past the coastal slopes and along the beach. The route is 5 km. Trelde Næs has a large network of paths which cross each other. You can easily vary the length and direction of your hike. 
The Round Trelde Næs route passes both parking lots in the area. 
Trelde Næs is part of Denmark's Nature Canon as one the country's top 15 nature areas. In the area you will find forests, pristine clay slopes and a Blue Flag beach.
The forest is home to a unique flora and fauna including a rare orchid, which grows only a few places in Denmark.

The forest is exceptionally rich in mushrooms. But be aware, that there are poisonous and protected species among the more than 120 different types of fungi in the area. 

Furthermore, Trelde Næs has an exciting history, which you read more about here.