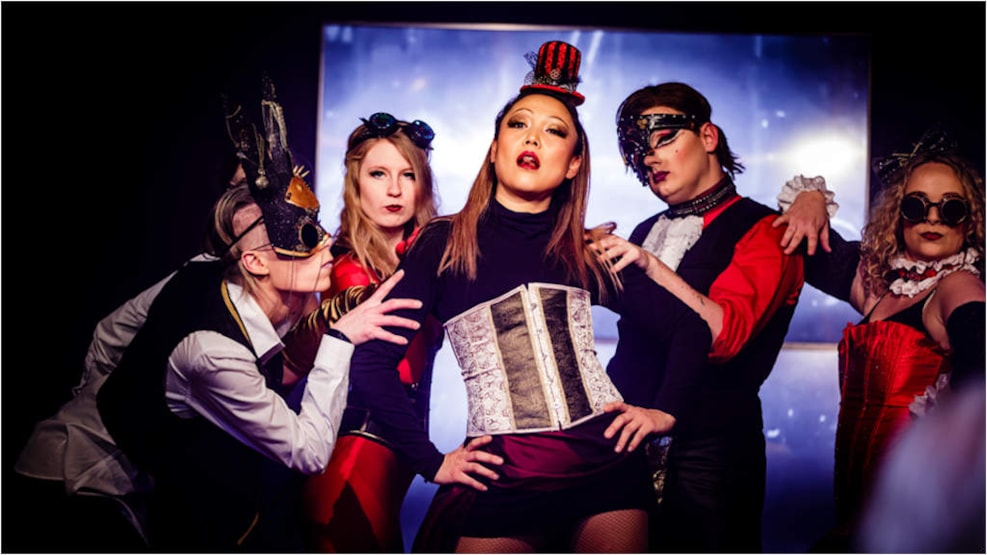 Theatre Malstrøm
Experience exceptional performances and magnificent theatre at the local Theatre Malstrøm!
Experience exceptional performances in Fredericia at Theatre Malstrøm
At Theatre Malstrøm, there is a guarantee of truly unique theatre experiences!
Theatre Malstrøm offers experiences for all ages with a focus on high dramatic quality in an intimate setting.
Fantastic cultural experiences in the heart of Fredericia
The local Theatre Malstrøm is part of Fredericia's burgeoning cultural scene and offers everything from shows to cabarets, family performances, dramatic theatre, musicals, and much more!
Local theatre at Det Bruunske Pakhus
Theatre Malstrøm presents 3 productions per year with around 20 performance evenings. The shows take place at Det Bruunske Pakhus, a small local venue in the heart of Fredericia. With Theatre Malstrøm's productions, you experience theatre in an intimate atmosphere with a cozy ambiance and high-quality performances.
About Theatre Malstrøm: Great cultural experiences and a passion for theatre
Theatre Malstrøm was founded in 2016 as a local theatre in Fredericia. The theatre has high ambitions and focuses on quality and talent development. Therefore, the theatre has a semi-professional organization, with professionally trained experts behind the performances, such as directors and conductors, voice coaches, costumes, etc. The theatre's performances receive positive reviews and praise from the audience.
A theatre with passion and heart, from the skilled actors on stage to those selling refreshments at the bar.
See what others are sharing on Instagram