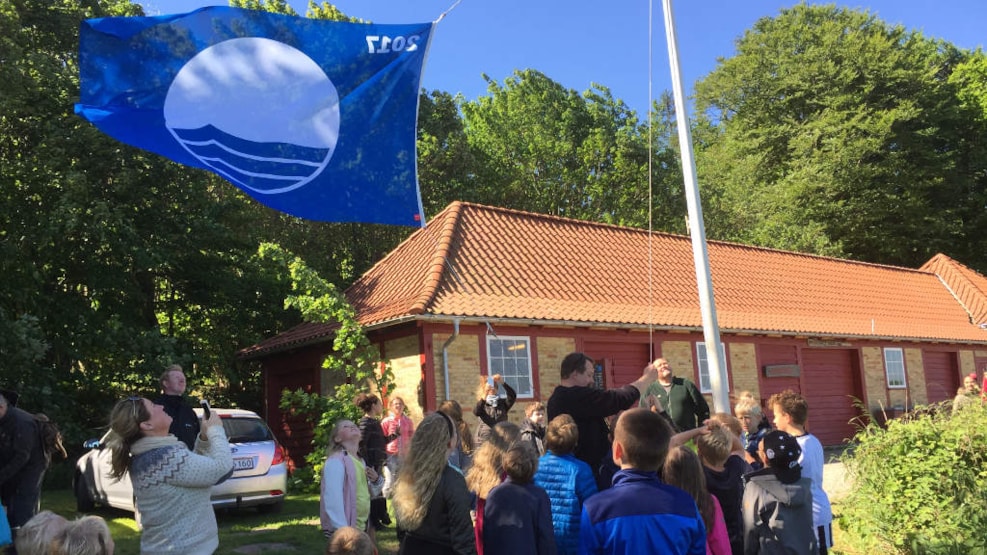 Trelde Næs Nature Centre
At Trelde Næs Nature Centre you can learn more about the area and borrow equipment.
Visit the Nature Centre at Trelde Næs
The Trelde Næs Nature Centre is Trelde Næs' information and activity site. The Nature Centre is located in a former sawmill just a few minutes' walk from Trelde Næs' car park.
The Nature Centre has many offers that you can take advantage of when visiting Trelde Næs. In the centre you can read more about Trelde Næs' plant and animal life and see an exhibition about the area's exciting history.
You will also find suggestions for activities in the area and how you can experience Trelde Næs on your own. You can even pick up a special log card for mushroom hunting. Use the card to go foraging with and see if you can spot some of the area's many mushrooms. The Nature Centre also has an equipment bank available.
Borrow equipment from the equipment bank
When you visit the Trelde Næs Nature Centre, you can make use of the centre's equipment bank. The bank contains equipment for various nature-based activities and includes crab lines, fishing nets and boat gear/twist bread sticks. Like the Nature Centre, the equipment bank is open during the day.
Practical information
Free parking: You can park for free at the Trelde Næs car park. The address of the car park is Trelde Næsvej 290, 7000 Fredericia.
Toilet facilities: Public toilets are available at the Trelde Næs Nature Centre. The toilets are generally open all year round but may be closed during periods of severe frost due to the risk of frost damage. The disabled toilet is located in the farmhouse by the car park and is also open all year round.
Opening hours: Trelde Næs Nature Centre is open every day of the week:
From April to September from 8.00 to 21.00
From October to March from 10.00 to 17.00
The Trelde Næs Nature Centre is one of the places where you can pick up your free outdoor pass, the Outdoor-Pass. Read more about "10 things to try before you turn 10" here!
See what others are sharing on Instagram