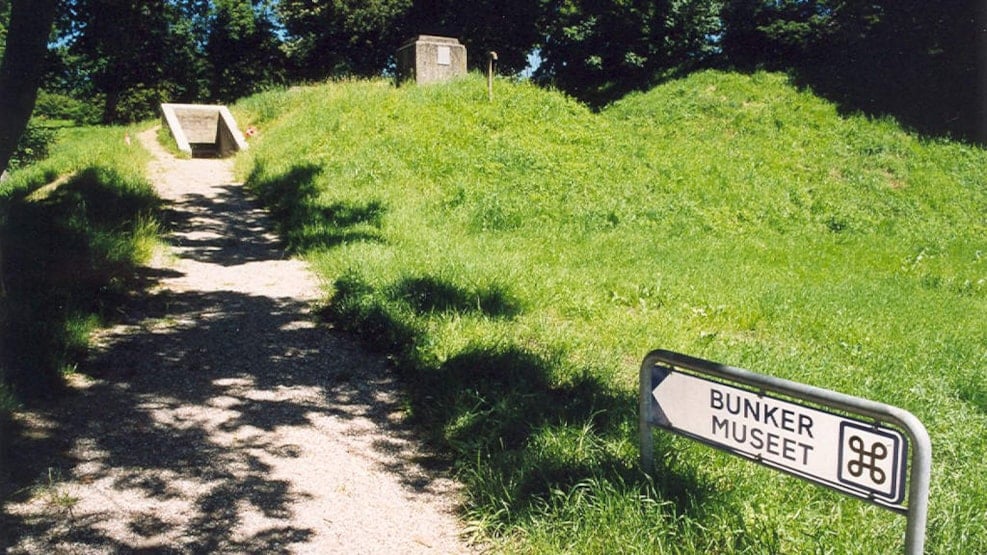 The Bunker Museum
The Bunker Museum in Fredericia is laid out in an original double shelter for civilians, and is one of the original 70 bunkers in Fredericia from the 2nd World War. The bunker is situated in the historic ramparts of Fredericia. The exhibition is distributed under the two domes and contains a photo- and audio-exhibition (in Danish) with eyewitness accounts from Fredericia during the German occupation.
To visit the bunker museum (free of charge) you can borrow a key at Fredericia Town Museum during opening hours or you can arrange a guided tour including a visit at the bunker museum with Visit Fredericia, phone: +45 7211 3512
The exhibition in the bunker museum is part of the digital exhibition "Daddy, what is peace? - Stories of liberation" from the museums of Fredericia which can be seen online at www.fredericiahistorie.dk. 
From 1/6 - 1/8 2021, the permanent exhibition is replaced by an exhibition from the Military History Association. You cannot borrow a key for access to the bunker during this period. The bunker museum is instead open from 16/6 on Wednesdays 1-4 pm and Saturdays 10am-1pm.