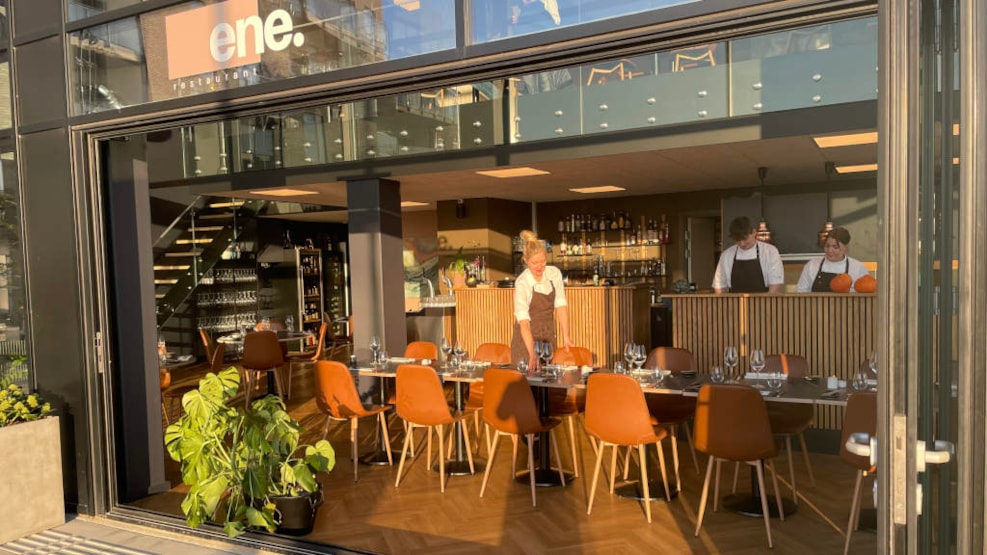 Restaurant ene.
Restaurant ene. stands for down to earth with an edge.
The dishes are made from Danish ingredients, seasonal and local, always with a focus on extracting as much flavor as possible - gourmet food at eye level - well cooked and honest.
The restaurant's cornerstone is based on the use of the best ingredients, all of which come from specially selected local suppliers, who place an emphasis on the best taste. The philosophy revolves around the simplicity of Nordic cuisine, however, they are not afraid to look to the East and use flavors from Asian cuisine, to elevate the experience to a higher level.
Owner and Chef Areewan Erlandsen has a good team of skilled employees behind her, who all help to give the restaurant's guests a great and wholehearted experience.
Restaurant ene. is located in the Canal District (Kanalbyen) in the heart of Fredericia with views to the canal and the urban harbor environment.