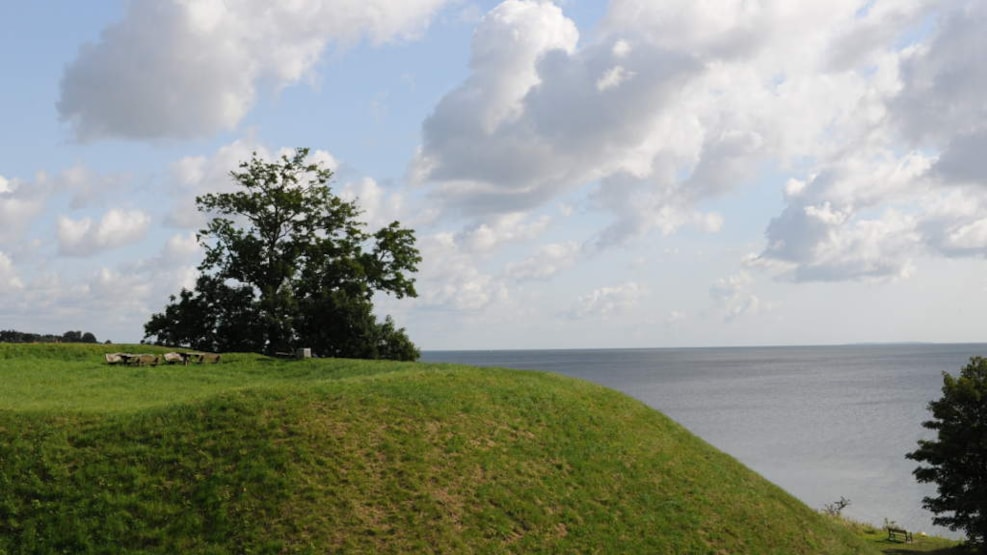 Picnic by the beach on The Ramparts of Fredericia
On top of Norway's Bastion (Norges Bastion) on the historical Ramparts in Fredericia, you can enjoy a picnic in lovely, green surroundings with an extraordinary view of the Little Belt. Towards north you can see the beautiful coastline all the way out to Trelde Næs and across the belt you can see the island of Funen (Fyn). In clear weather, you might catch a glimpse of the small island Æbelø (Apple Island) in the horizon as well.
The area is equipped with benches, table and bin.
Just south of the bastion is the family friendly beach Østerstrand with a nice activity area, great bath- and toilet facilities and a beach café.
There are parking facilities along Øster Voldgade and in the parking lot at Østerstrand. The footpath to the bastion is on the left hand side right at the beginning of the road that leads down to Østerstrand.