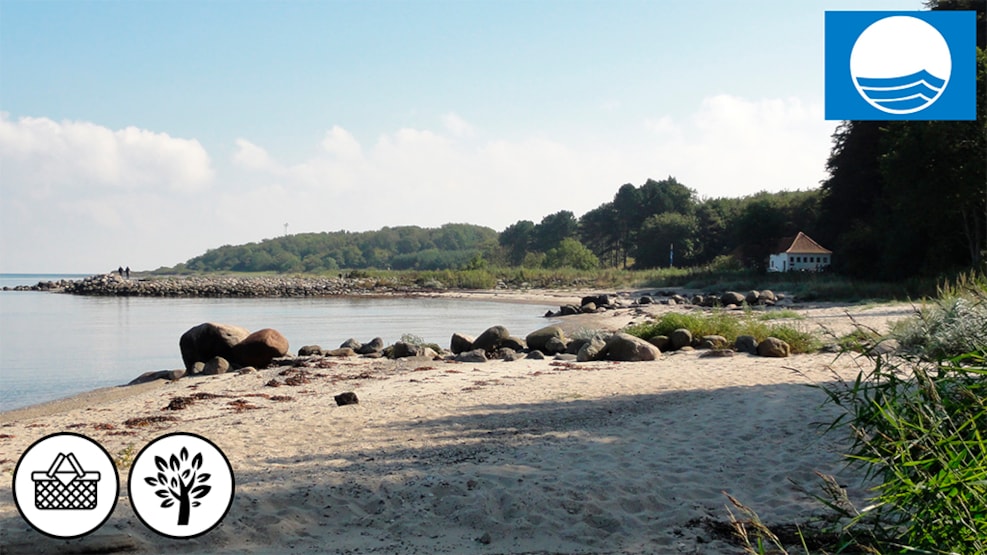 Trelde Næs Beach
The whole family will love a day at the beach at Trelde Næs. Bring your picnic basket, as there are no shopping options at the beach. It's all about nature at Trelde Næs.
The beach lies in a beautiful natural area with steep cliffs and surrounded by woods. The beach has been issued the blue flag and is kids-friendly.
There is a parking lot, place for a bonfire, walking trails, shelters and a gear bank where you can borrow equipment to explore the woods and beach.
The restrooms at the Nature center are open all year round, but can be closed down during the winter if there is a risk of freezing pipes. The restroom for the handicapped is located by the old farm building is open all year round.
If you feel like ice cream on a warm summer day, you can purchase one at the nearby camp site.