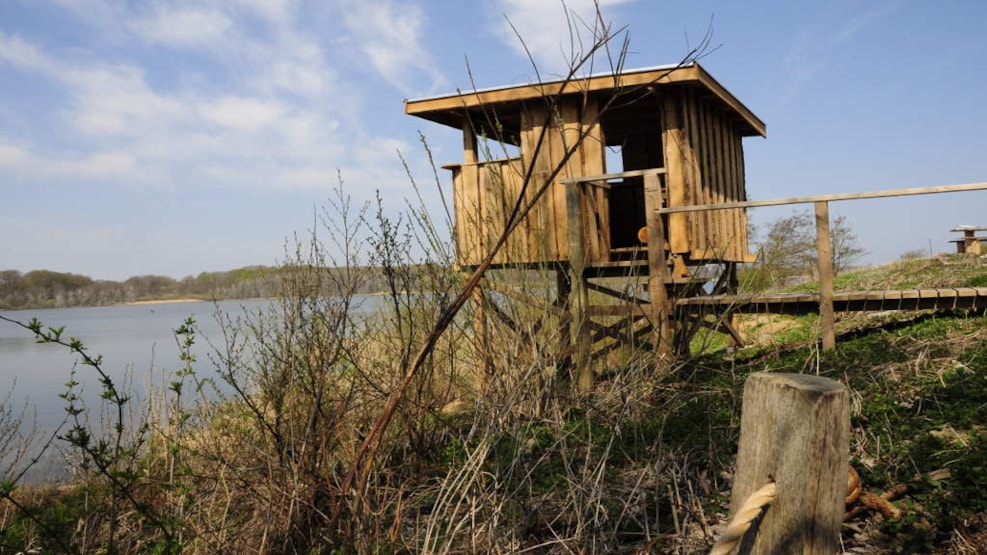 The Bird Tower at Rands Fjord
Experience the amazing bird life and nature surroundings at Rands Fjord from The Bird Tower, an observation tower.
The Bird Tower is a nature and bird watching tower at Rands Fjord. The tower is placed on a ridge and offers a striking view over the fjord and the area around it. The Bird Tower is placed around 800-100 meters from the parking area at the end for Fagerlien, which is the nearest parking spot. Another way to reach the tower is by one of the marked hiking trails or the biking route in the area. More information about hiking or biking can be found on the information boards at the parking spots.
Bird life and the tail-white eagles at Rands Fjord
The birds flock in thousands around Rands Fjord and the varied landscape is breeding site for many bird species. Lapwings and starlings gather in late summer in the meadows around the lake, and during migration you can see large flocks of foraging ducks, geese and whooper swans. The area is also breeding ground for several special species such as marsh harriers, kingfishers and Eurasian penduline tit. In the spring the nightingale sings sweetly and contributes to the mood of the landscape.
Rands Fjord is also home for white-tailed eagles, who uses the area as breeding site and hunting ground. These can be spotted from The Bird Tower. Seeing the eagles hovering over the fjord is a breathtaking sight, and you might see the eagles catch a fish on one of their hunting trips. If the fish is too big for the eagle to carry, you might be lucky to experience how the eagle seeks shallow water by using its wings to row while holding the fish.