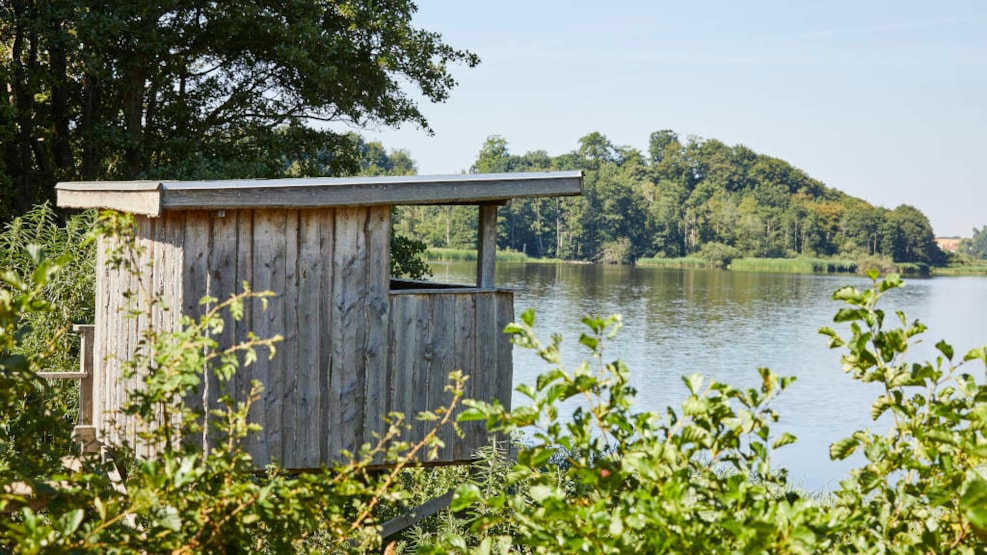 Hiking trails by Rands Fjord
One of the best ways to experience the beautiful nature of Rands Fjord is from the many hiking trails in the area. The trails takes you through the varied landscape with meadows, reed swamps, slopes, forests and hills. While hiking you'll be able to discover the rich birdlife of Rands Fjord and might see the white-tailed eagles, who uses the area as breeding site and hunting ground.
The hiking trails are of varying lengths and requires practical footwear. Waterproof foodwear can be nessecary as well. For a shorter walk, a 2.8 kilometer trail which starts at the church in Egeskov is recommended. This trail crosses fenced meadows with grazing cattle.
Most of the hiking trails have their starting point at the parking spots at Fagerlien and Fårbækvejen 47. Here you'll be able to find information boards with information about the hiking trails and the surroundings. It is also possible to park at the parkingspot at Vejlby Kirkevej 57.