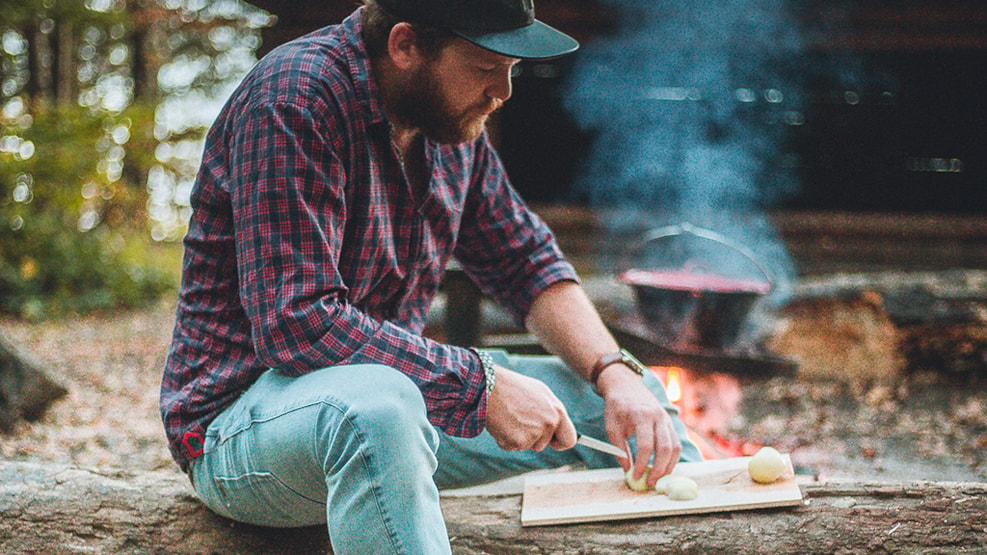 Shelter Location South on Trelde Næs
Pack your sleeping bag and have your next nature experience at Shelter Location South on Trelde Næs.
A night in the forest
Shelter Location South is the southernmost shelter of Trelde Næs' two shelter sites.
Shelter Location South has four good shelters, all named after plants or animals found on Trelde Næs: the great cuckoo, the black woodpecker, the purpoise, and the oak. In the middle of the shelter site is also a landscaped fire pit with seating, perfect for your next shelter trip.
Would you rather spend the night on the northern part of Trelde Næs? Find more information about Trelde Næs' Shelter Location North and Trelde Næs' tent site!
Practical information
Booking: The 4 shelters at Shelter Location South can be booked via this link or via the green booking button on the right. The price is DKK 30 per person per night.
Toilet facilities: At Trelde Næs you can find water and a (disabled) toilet at the farmhouse, which is located at the Trelde Næs car park, about 1 km from Shelter Location South. Toilets are also available at the Trelde Næs Nature Centre, located by the beach just a few minutes' walk from the car park. These are generally open all year round, except during periods of hard frost.
Bathing facilities: You can purchase a shower at Trelde Næs Camping, which is a short distance from the shelter site.
You can also buy firewood to use in the fire pit at the shelter site. You'll find the wood by the farmhouse, about 50 metres up the forest path towards Shelter Location South. The price is DKK 25 and must be paid to MobilePay no. 953318.
Please keep all dogs on leads in the area.
Want to know more about Trelde Næs?
Trelde Næs is a fantastic nature area, rich in plant and animal life. Read more about the area's activities, nature and exciting history here!
See what others are sharing on Instagram