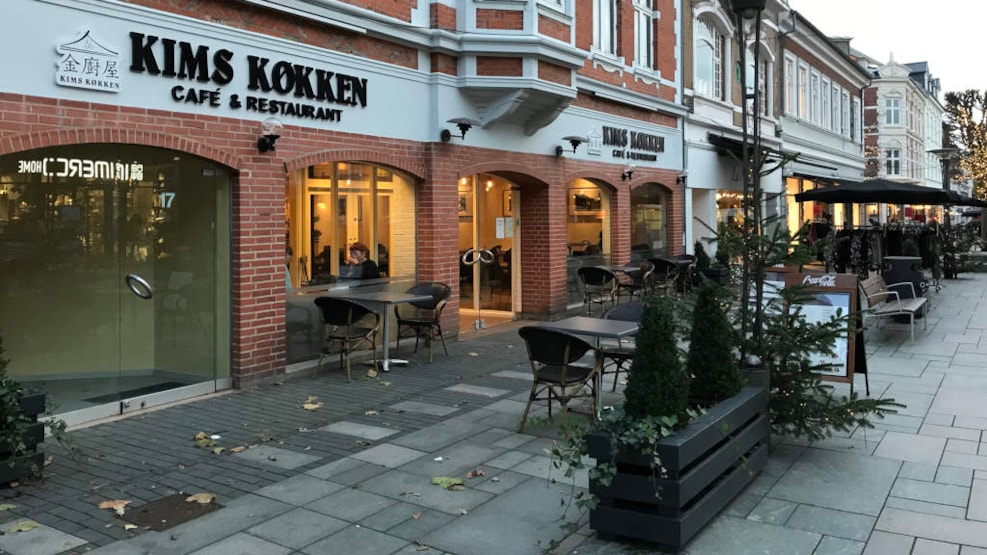 Kims Køkken
WELCOME TO KIMS KITCHEN
It is our primary goal to make our guests feel comfortable in a relaxing and peaceful atmosphere while enjoying a homecooked meal - whether for lunch or for dinner in the evening.
The dishes on our menu have been carefully selected from the best of the Asian cuisine and traditional Danish cuisine. All courses are homemade with fresh ingredients.
Should you have any questions or special requests, please, feel free to ask our waiters and we will do our utmost to fulfil your wishes.
We are passionate about preparing and serving good meals and proud of what we do.
OPENING HOURS:
The kitchen closes all days 1 hour before closing time
Mondays: Closed
Tues - Sat: 10:30 a.m. - 9:30 p.m.
Sundays: 10:30 a.m. - 4:00 p.m.
In connection with Seebach opening hours are - Sundays: 10:30 a.m.- 8:00 p.m.
THEATER MENU: STARTERS + MAIN COURSE DKK 230,-
See which starters and main courses you can choose from on our menu under the Theater Menu