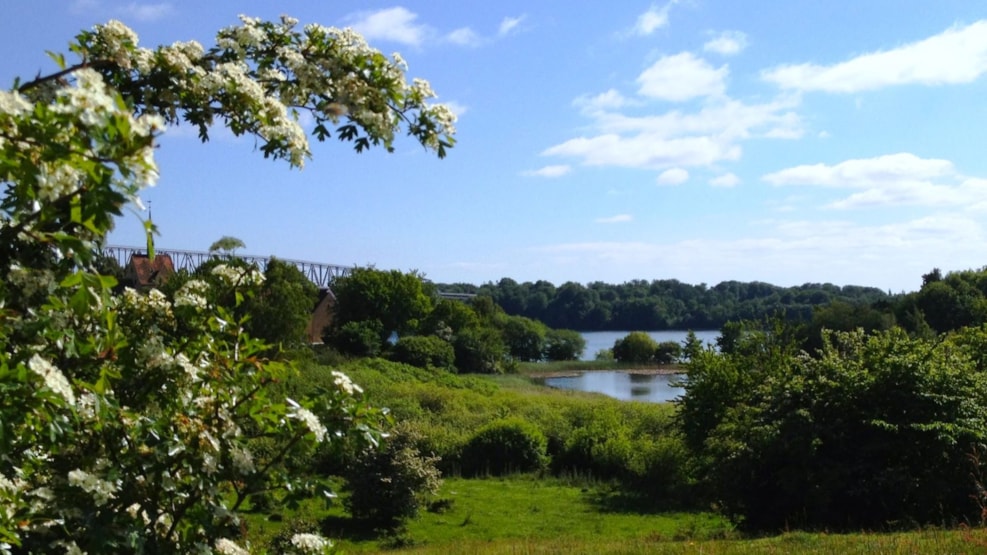 Snoghøjgårdpark Tent Site
Pack your tent and camp under the open sky in the midst of Snoghøj's beautiful nature.
Overnight Stay in Nature at Snoghøjparken's Tent Site
At Snoghøjparken's tent site, there is a primitive overnight accommodation spot in the middle of fantastic nature in Snoghøjparken. The tent site is located a short distance from both the Little Belt and Fredericia and has everything you need for a couple of nights in the open air.
Read more about Snoghøjparken's tent site and the surrounding area here! You will also find a guide to experiencing the area's nature.
Campsite Facilities
It is allowed to stay at Snoghøjparken's tent site for a maximum of 2 nights.
Free: It is free to use Snoghøjparken's tent site. The site cannot be booked.
Toilet Facilities: Snoghøjparken's tent site is located 200 meters from Snoghøj Højskole, where there is access to toilets and water. The key to the toilet can be picked up at Snoghøj Højskole's reception.
Campfire Site: There is also a campfire site at the tent site that can be used by those staying overnight. Firewood must be brought along. Kindling can be collected in the area.
Dogs: It is allowed to walk in the area with horses and dogs on a leash.
Shopping: The nearest shopping opportunity is approximately 2 km away (Løvbjerg).
Directions to the tent site
Gl. Færgevej is a side road to Kolding Landevej, which crosses the Old Little Belt Bridge. From the parking spot at Gl. Færgevej, a path leads down to the tent site west of the entrance to Snoghøj Højskole.
Nature Experiences and Activities Just Outside Your Tent
Snoghøjparken's tent site is located in the scenic area of Snoghøj, west of the Old Little Belt Bridge and close to both the Little Belt and Fredericia. From the tent site, it is only 200 meters to the Little Belt, so you can easily combine your camping trip with a swim in the Little Belt.
Experience nature, culture, and history in Fredericia
In Fredericia, you will find plenty of opportunities to combine culture, nature, and history with good shopping and cozy dining. Explore, for example, the large fortress Fredericia Ramparts, visit Fredericia's charming pedestrian streets, or go on an art walk in the new district Kanalbyen.
Camping in the Middle of Lillebælt Nature Park
The natural area Snoghøjparken is located in the middle of Nature Park Lillebælt, Denmark's largest nature park. From the tent site, you are therefore a short distance away from fantastic experiences and exciting activities with nature at the center.
Active Vacation in Fredericia
Fredericia offers plenty of opportunities for an active vacation or a vacation filled with nature experiences - ranging from SUP boards and mountain bikes to overnight stays in shelters. Find the many activity options here!
Are you interested in staying overnight in nature? See Fredericia's shelters and campsites here!
See what others are sharing on Instagram