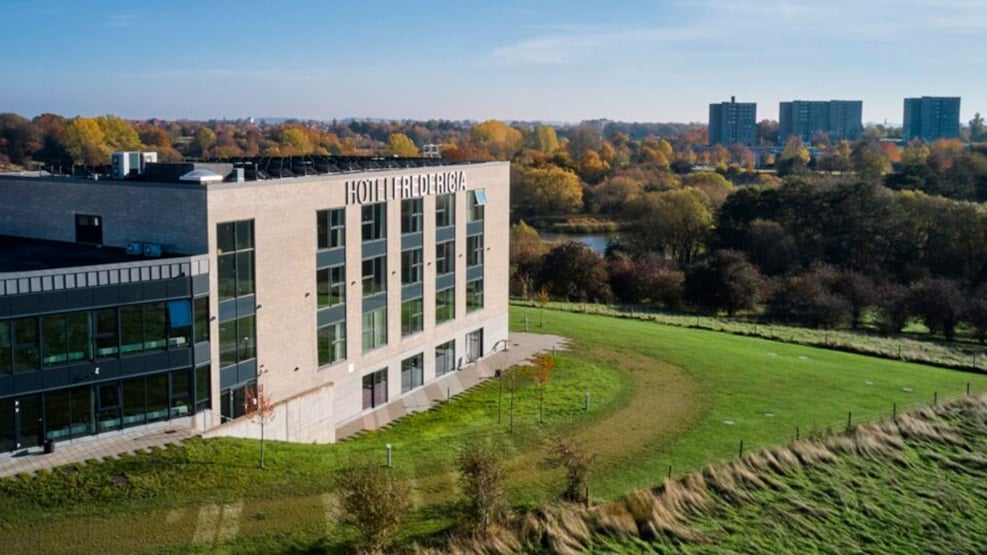 BEST WESTERN Plus Hotel Fredericia
BEST WESTERN Hotel Fredericia is located in Fredericia / in the center of Jutland, in recreational area, with a beautiful view to the lake and park. Madsby Parken and The historic Model Village close to the hotel.
Subtropical Water Park with discounted access for all the hotel guests. Messe C and Fredericia Sports center with many activities, and Fredericia Golf Club as its nearest neighbors.
Free WI-FI and parking.

BEST WESTERN Hotel Fredericia has been fully renovated in 2012/13, and has a whole new modern look. All conference rooms, group rooms and Restaurant Queen Mary have a new interior, AV equipment and air conditioning.
All 77 rooms are fully renovated and appear new and modern, each with their own character with beautiful Photostats from the town of Fredericia.