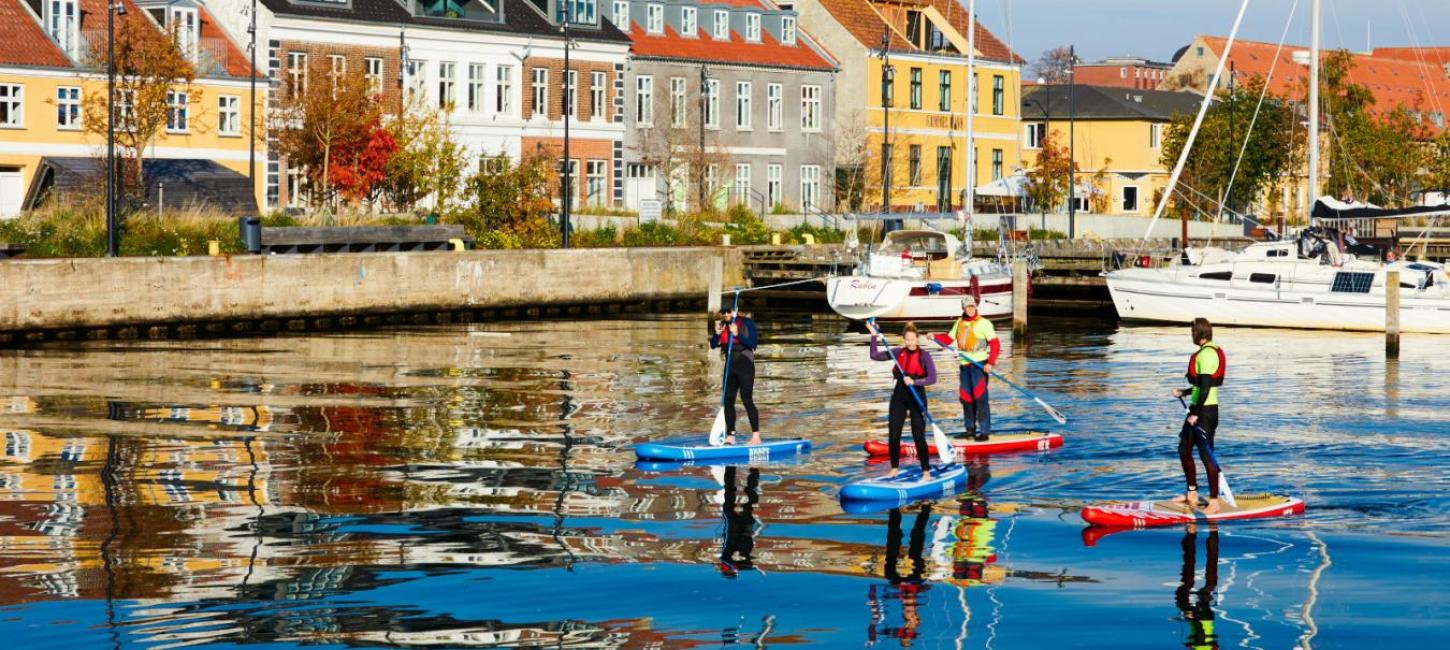 Active holiday
Photo:
Destination Lillebælt
Do you want to spend the summer in the nature with lots of exercise? Then Fredericia is the ideal destination! We have a variety of activities. Jump on a mountain bike, in a kayak or find your golf clubs and let Fredericia treat you with adrenaline kicks, excitement and wild experiences.
Spend the night in the open air in one of our scenic shelters or on the campsite. If you prefer a soft mattress and a roof over your head, we also have many beautiful accommodations in both the city of Fredericia and the surrounding area.
Rent all the necessary equipment for SUP and kayaking in the cozy canal town of Fredericia. After a fantastic day on the water, you can take a break in the C-city - a small pop-up shopping environment selling everything from vinyl records, clothes and handicrafts to coffee and food.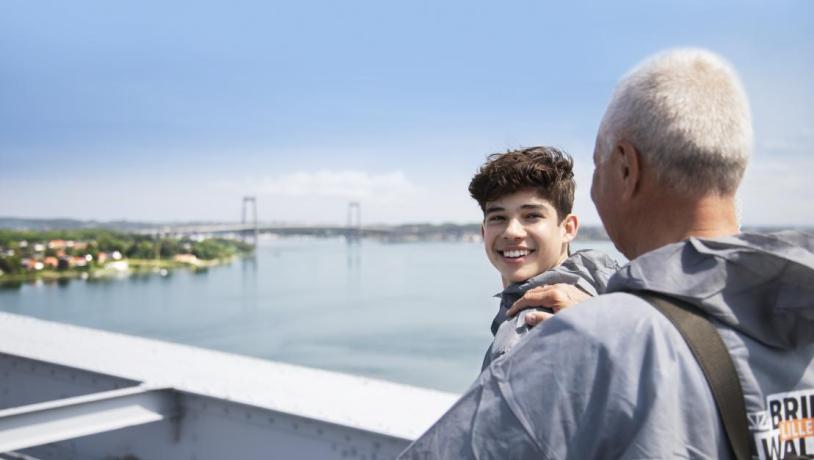 Bridgewalking
Hvad er fællesnævneren mellem Sydney og Fredericia? Det er Bridgewalking! Fra den gamle Lillebæltsbro kan du opleve højden, suget i maven, den spektakulære og uhindrede udsigt til Lillebælt og de passerende skibe. Mærk vinden i håret og den svage rysten når toget kører over broen langt under dig. Bridgewalking Lillebælt er en unik attraktion i Europa.
Whether you are into actionpacked mountainbike trails, a ride with pace around Rands Fjord on a racing bike or just a pleasant bike ride on a regular bicycle, Fredericia has it!